Description
UPDATED!  2.5X's larger cooling chamber now SUPER CLOG RESISTANT.
The unit with the smallest footprint!   Below freezing temperatures without using water and ice.  This Smoke Freezer allows days and days of below freezing active cooling for your smokes.   No water, no ice needed.  Continuous cooling with amazing performance.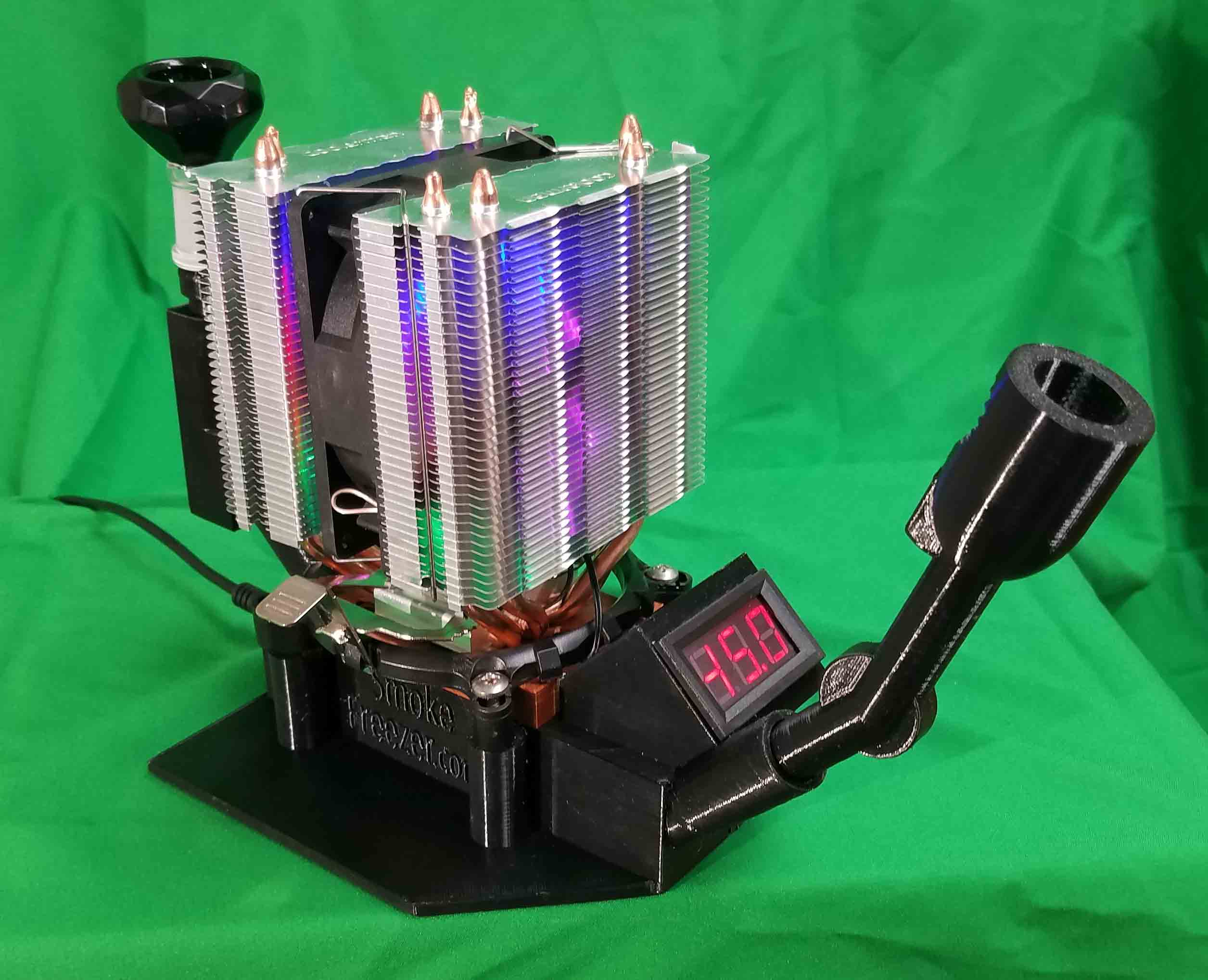 The Stealth will compress, cool and keep your smoke super chilled.  Sub zero smoke out in only minutes.  Quite possibly the hardest hitting, highest performing, smoothest compression family of pipes on the market.  Great for flower, but the Nectar or Mega are better for oil.
In addition will also work in tandem to create massive smoke when used with hookah attachments.  Enhancing the flavor, this will be a favorite that will bring your friends together.  Smoke for hours with zero burns, while creating continuous smoke.  The fan will keep your coals burning red hot with no effort.
Perfect for all occasions and the ideal gift for all of your smoking friends.
Patent Pending design will assure you that NO ONE has anything like this on the market.